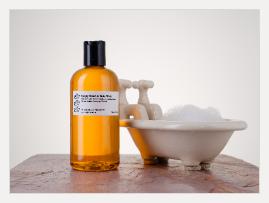 About Us
The Body Blessed is based in Kitchener, Ontario. Our philosophy is to keep things simple - from ingredients to packaging.
All our products are made entirely from scratch with truly all-natural ingredients. We only use essential oils for fragrance and we always have an unscented option available.
Packaging is kept to a minimum. We feel that the container should never cost more than the contents.
Placing an Order
Online ordering is available on each product page. Dependant on stock availability, orders are filled within a day, two at the most.
Shipping & Pickup
The Body Blessed doesn't have a shop, so hours are by appointment or luck. Pickups can be arranged to suit your schedule and local delivery is available in Kitchener-Waterloo.
Payment Options
You have choices: cash (at delivery or pickup), credit card or Paypal.
Wholesale and Bulk Orders
Pricing for wholesale and bulk orders is available to retailers and spas. Please email with a short description of your business and I'd be happy to work with you.